After reading the novel, I was left wondering how exactly this collection of stories could be done justice on the big screen in only 2 hours. Turns out, the film is actually 164 minutes long - which I suppose is a start... The grand scale of the timeline involved should certainly prove an interesting challenge for makeup, wardrobe, and set design (does anyone actually build sets anymore?), and I'm eager to see such a wide range of characters being portrayed by some of Hollywood's best-known talent.
I recommend the book highly to everyone, though I thought it started out slow, with a degree of confusion as to the choice of composition. As the novel progresses however, the pieces begin to fall into place, and the overall cleverness of the intertwined tales starts to bring everything full-circle.
As for the film, I recommend watching the trailer below, seeing the film in theaters, and then making the decision for yourself - as I will! :)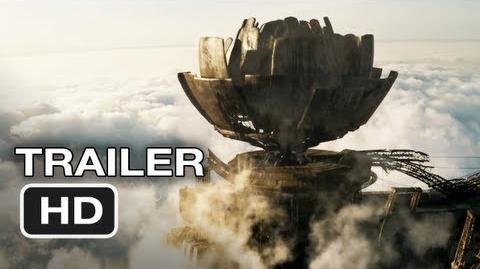 ---
Where is your level of enthusiasm for this film?
---
---
Ad blocker interference detected!
Wikia is a free-to-use site that makes money from advertising. We have a modified experience for viewers using ad blockers

Wikia is not accessible if you've made further modifications. Remove the custom ad blocker rule(s) and the page will load as expected.